Sharing Adda is a gift culture Space started in 2017 with the aim to experiment to rebuild trust, friendship, health and new connection in Mandasur.
You are invited to come volunteer in Sharing Adda for sharing your skills, experiences, gifts, and food. The love of volunteers runs it. You are also invited to share your talents here like – singing, dance, arts, conversations, games, and can make a new connection. It is free of cost. Instead, we ask you to make a voluntary contribution from your heart to help cover the costs of the next activity. Thanks for sharing your time with us and for supporting our experiments with gift culture.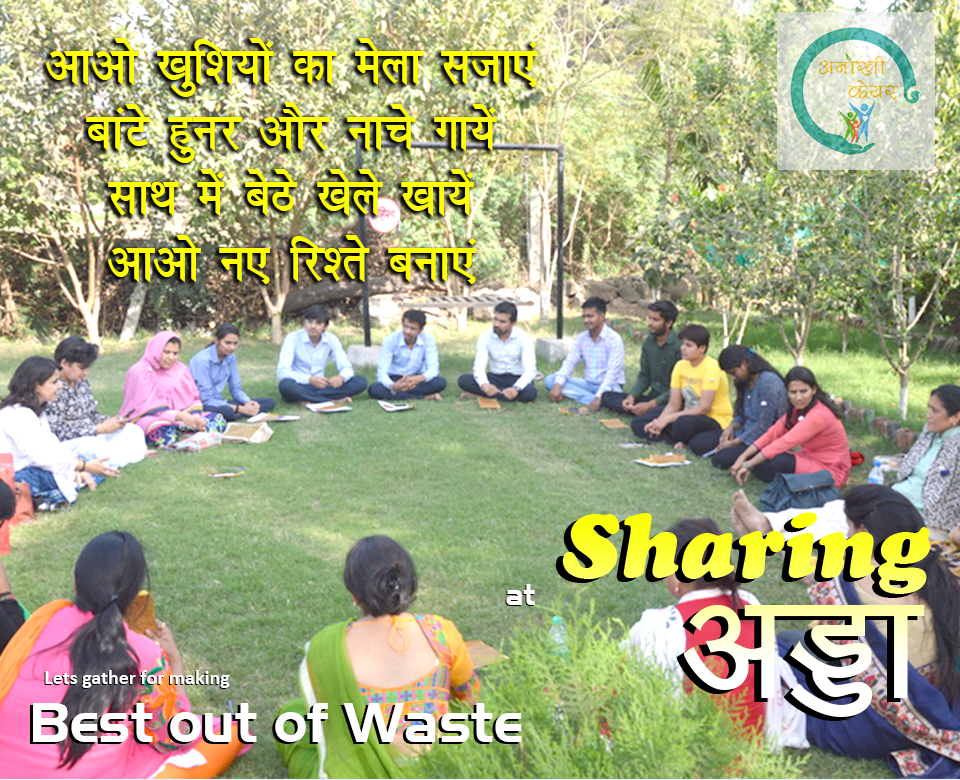 For more details and membership contact us.